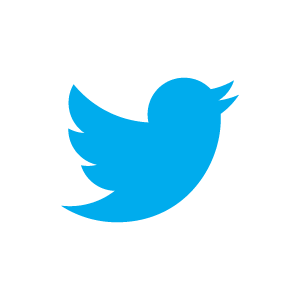 I began my Twitter experience in an effort to see what Twitter was like as I had read in a couple of blog posts that suggested it was good for classroom use. When I first jumped into twitter I hated it.  I couldn't wrap my head around how to manage it.  Even with only following a handful of people, I found it too much.  Then I attended a Google Apps for Education training run by Ian Addison.
When I mentioned this to him he said "A friend told me once to think of Twitter like a river.  You can stand on the shore and watch it go by, you can dip your toes in, you can wade in the shallows, you can jump straight into the middle, or you can leave the river to flow and not visit it for a while.  The river will always be there flowing no matter how you choose to interact with it."  This made me relax and realize that I could just dip my toes in for a while until I got used to it.
Twitter soon became my main source of professional development (PD).  I am on Twitter an average of once a day to check to see if anyone I follow had posted any useful information.  I mainly follow educators as my focus with using Twitter is for PD, but I do have a few people that I follow because of my hobbies.  I have found the majority of websites and apps that I share with teachers through my twitter feed.
Because of my time on Twitter, I can now see why many educators see it as a tool that can be used in the classroom.  In a day and age were parents are begging for information about their kid's school life, this is a great way to communicate that information. I am excited to try Twitter in our grade two classrooms.  The teachers have agreed to give it a go and so I want to see how we can use it as an effective reflection, information transmission, communication, and information gathering tool. At first, we are going to experiment with "protected" tweets.  That will give us a chance to get our toes wet and get used to the temperature before we jump in!
Photo credit: https://abs.twimg.com/a/1382598364/images/resources/twitter-bird-blue-on-white.png